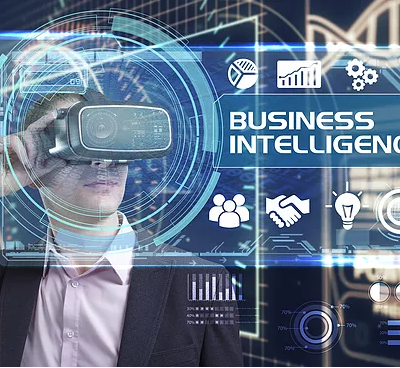 Trending Intelligence Tools on the Industry's Radar for 2017
Data inundates businesses with information everyday that drive decisions and ultimately influence the bottom-line. This data can live in a vacuum and never see the light of day, thus never empowering business executives to make more informed decisions. Alternatively, data managed proactively and efficiently could have a profound influence on a company and its customers.
As your company gears up for a busy year ahead, taking a close look at data that you are capturing but not managing, analyzing and reporting could prompt your need for new business tools.
We've taken a closer look at tools that cover varying verticals including Business Intelligence, Data Analytics/Data Science, Customer Relationship Management (CRM), Marketing Analytics and Medical Analytics. What follows is a breakdown of five tools that we believe are some of the best on the market and also some that we use in our operations as consultants.
Looker: An all-in-one platform that addresses the needs of data analysts and data explores alike. The browser-based business intelligence tool provides data extraction from any SQL database (e.g. SalesForce, Oracle, Google Analytics, etc.), data transformation, discovery and visualization and lastly delivery for exploration, exporting, email and more. The software strives to create a "data culture" within your organization that will "unlock the full power of data, to let everyone obtain reliable answers to their questions."
The company is gradually developing a strong customer base within the tech, app, online services and media industry with clients like Venmo, Upworthy, Kickstarer and Yahoo. Take Yahoo for example, where team members use Looker to monitor app usage in real time, to view user data that will help them make quick improvements to the programming. The team can thus ask thousands of questions
"without having to go through a single data queue, and every answer can be traced back to the same source."

Source: Looker
Tableau: One of the most wildly used software systems that provides data visualization products and connects big data, SQL databases, spreadsheets, or cloud apps within a desktop, server or online environment. A unique offering is the mapping functionality and geocoding that addresses the "where" and "why" in order to "provide context that leads to better ways to prioritize, plan and execute your objectives." The tool can query varying databases or spreadsheets to generate graphic representations that will help foster clearer business decisions and actions.
In 2017, the software will likely continue to serve varying industries including banking, automotive, higher education, media and entertainment and consumer goods among many. For example, Audi AG based in Germany, reportedly utilizes the software in varying departments from technical development to general operations with an estimated 20 to 30 percent in department cost savings annually.

Source: Tableau
Marketing 360: This web-based tool that allows businesses to create web pages, conduct search engine optimization (SEO) programs, run social media campaigns and analyze digital marketing performance. Additionally the tool provides a CRM software, click fraud protection, call and sales tracking and business listing management. Billed as one of the most comprehensive marketing and customer relationship management (CRM) tools on the market, this platform also connects business leaders with marketing executives, web designers and content writers to help build out a brand, determine analytics parameters and meet goals.
For smaller and mid-sized companies, Marketing360 is starting out 2017 as an official Google Premier Partner. This means that the company has passed all Google AdWords product certification exams and is up to date with the latest product knowledge to ensure the maximum performance for your limited spend.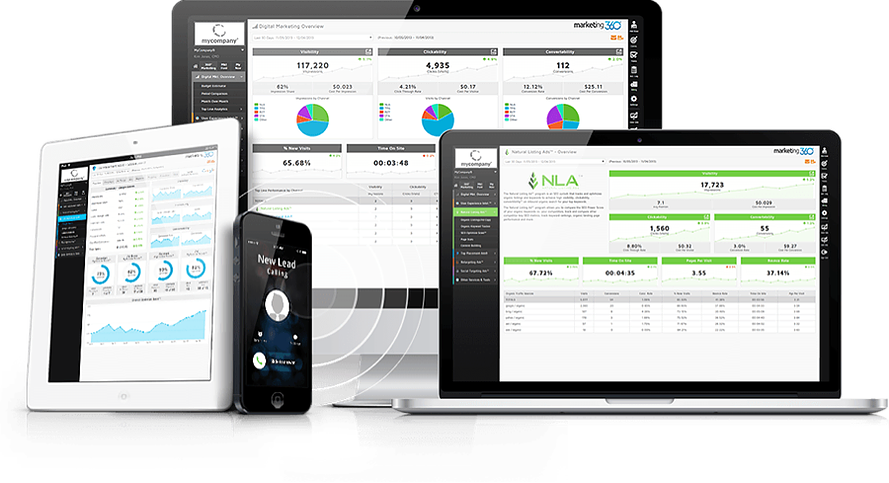 Source: Marketing360
Mix Panel: Finding out if your marketing is working is a matter of measuring the four cornerstones that this tool captures: engagement, retention, funneling and tracking. This tool allows you to measure specific actions related to online marketing instead of just page views or likes. Additionally, it empowers you to pinpoint where, why you are losing customers and provides a simple interface that doesn't require users to write SQL queries to extract data. Thus, the tool is straightforward to use for not only data engineers and analysts, but also various key stakeholders, including your marketing and communications team.
Ride share giant Uber utilizes MixPanel to help with data optimization insights derived from the software for their partner onboarding funnel. This funnel brings new Uber drivers onto the platform and the supply engineering team is able to interpret the data within this software easily to make improvements to this funnel. These improvements may be made at various stages of the driver onboarding funnel including the sign up pages, licensing requirements, background checks, trainings, income management and other onboarding tools. There was previously a good deal of complexity with onboarding drivers, from around the world, into their marketplace due to limitations on pinpointing where potential drivers weren't following through. Furthermore, since they are not employees, constant supplies of drivers are needed and thus high conversion and retention rates are of vital importance.

Source: MixPanel
Salesforce: For nearly 20 years, the cloud computing company has been providing customer relationship management (CRM) solutions for a multitude of industries. These industries include financial services, retail, manufacturing, media, automotive, government and nonprofit. Products offered by the CRM pioneer provide small to large-size companies an all-in-one tool for every operation from analyzing sales data and providing customer support to creating a digital marketing campaign and creating/managing a mobile app.
The company will provide more support and development improvements for companies who are susceptible in 2017 to the growing mobile technology industry and increase in consumer use of smart devices. As consumers become more informed and mobile, CRM tools like Salesforce will have to provide companies with more real time data, troubling shooting on demand and timely conversion techniques like saving 20% by completing a transaction.
In 2017, medical analytics will surely become more important with forthcoming policy changes to our healthcare coverage and industry. Less than two years ago, Salesforce launched their Salesforce Health Tool, developed by a pioneer in the analytics and business intelligence software industry. The tool enables healthcare professionals to offer more targeted and personalized care to patients. Furthermore, it aims to bring together healthcare professionals not just with their patients to collect, manage and analyze data, but also electronic medical records, medical devices and wearable technology.

Source: Salesforce
For more information on these tools and to help you decide which is best for your business, we invite you to reach out to us at [email protected]
Visit our homepage, subscribe to more articles and updates.